A total of 29 Chinese military aircraft flew into Taiwan's Air Defense Identification Zone (ADIZ) on June 21, according to the Taipei Ministry of National Defense (MND).
According to Taiwan's Defense Ministry, People's Liberation Army (PLA) aircraft included fighters, bombers and electronic warfare aircraft.
It is the third largest breach in 2022. Earlier this year, Taiwan reported 39 Chinese military aircraft on January 23 and 30 Chinese aircraft on May 30.
Taiwan responded with combat air patrol (CAP), radio warnings and deployed air defense missile systems to monitor PLA activities, the MND said on its website.
"From what we have seen recently, China seems to be stepping up its military preparations," Taiwanese Foreign Minister Joseph Wu said in a June 15 interview with Newsmax.
Wu said Taiwan "sees a very threatening China these days." He pointed to the Chinese Communist Party's (CCP) repeated military activities in the Taiwan Strait – the CCP's naval exercises in eastern Taiwan for two weeks in early May and multiple aerial exercises in Taiwan's airspace.
According to the MND, last year, when the CCP celebrated the anniversary of its takeover of China in 1949, the communist regime sent 38 planes into Taiwan's airspace on October 1, 39 planes on October 2 October, 16 aircraft on October 3, and 56 aircraft on October 4, making it the largest incursion since September 17, 2020, when the MND began issuing real-time updates on CCP military threats.
The CCP has always claimed Taiwan, the self-governing island, as part of China, and its military spokesperson says the middle line of the Taiwan Strait does not exist, according to Wu in the interview with Newsmax.
He pointed out that the middle line of the Taiwan Strait "has safeguarded the status quo, peace and stability in this area for years."
The United States supports Taiwan
The Biden administration has expressed its commitment to defending Taiwan. President Joe Biden said during a CNN town hall event in Baltimore on October 21, 2021 that the United States is committed to defending Taiwan if the island is attacked by China, a departure from a long-standing American position of "strategic ambiguity". ."
At the Shangri-La Dialogue, Asia's most important security summit held June 10-12, U.S. Secretary of Defense Lloyd Austin criticized the CCP's military activities near Taiwan as a threat to the regional security. He said the United States adheres to the "one China" policy but strongly opposes "unilateral changes to the status quo by either side."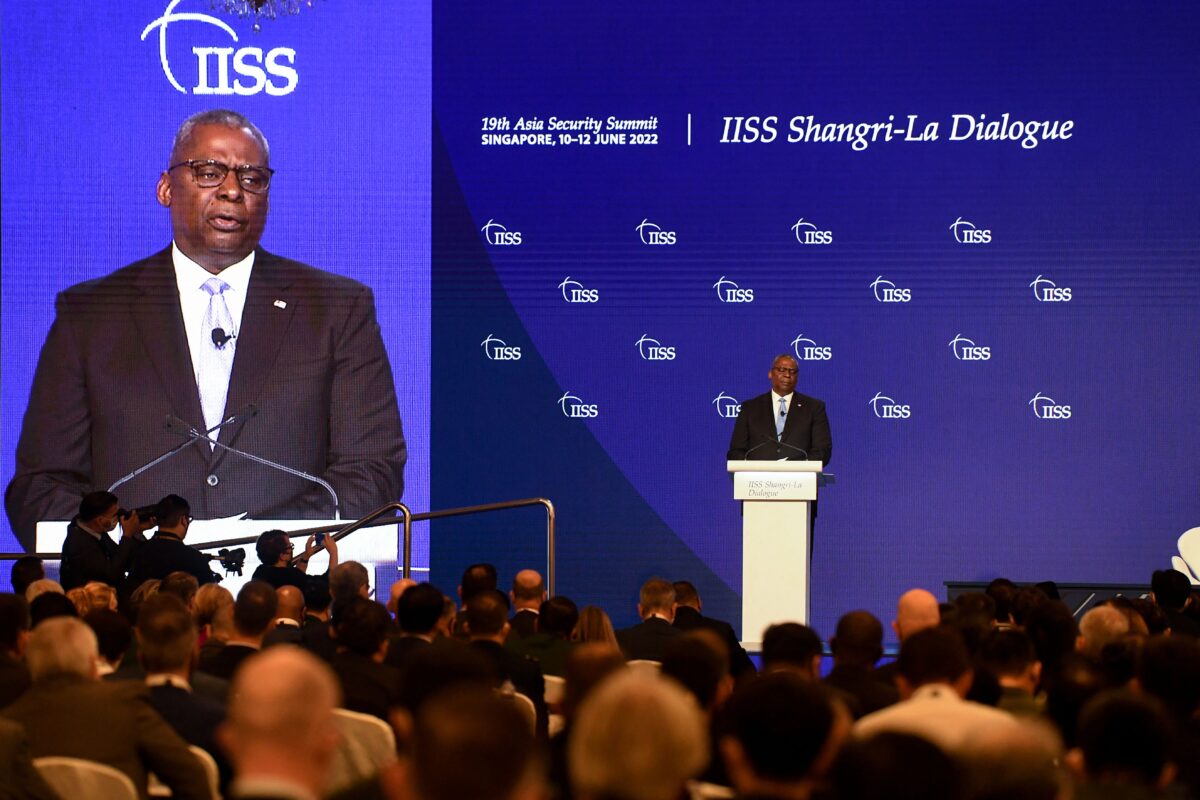 The United States has not recognized Taiwan as an independent nation since 1979. However, Washington maintains a commitment to Taiwan, outlined in the Taiwan Relations Act, in which it guarantees that it will provide Taiwan with the military capabilities necessary to defend and maintain its de facto independence.
From May 30 to June 1, U.S. Senator Tammy Duckworth (D-Ill.) led a delegation to meet with President Tsai Ing-wen, as well as Chairman of the Executive Yuan Su Tseng-chang and Minister of Economic Affairs Wang Meihua, for an in-depth meeting on various issues concerning Taiwan-US relations.
Duckworth is a member of the Senate Taiwan Caucus and has repeatedly promoted and co-signed pro-Taiwan bills in the US Senate.
For example, she introduced the "Strengthen Taiwan's Security Act of 2022" on May 26, supporting Taiwan and the United States in strengthening coordination in response to Taiwan's security situation amid CCP provocations while proposing specific measures to strengthen Taiwan's defense capabilities.
Duckworth and 51 other senators sent a letter to Biden in mid-May calling for Taiwan's inclusion in the "Indo-Pacific Economic Framework" (IPEF). She also co-sponsored the "Taiwan Partnership Act" with Sen. John Cornyn (R-Texas) to develop a partnership between the National Guard and Taiwan to maintain sufficient self-defense capability. The initiative was included in the "National Defense Fiscal Year 2022 Authorization Act" (NDAA 2022) through legislation.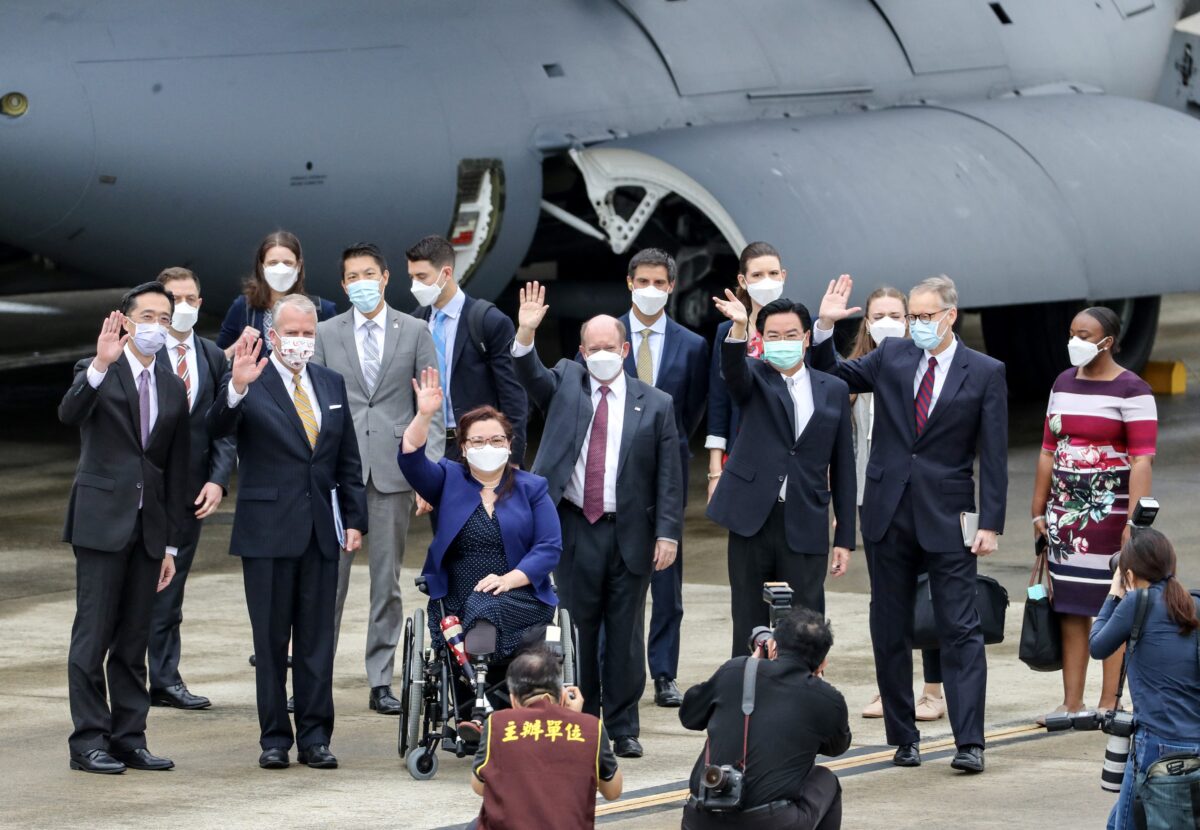 US State Department spokesman Price said in a June 21 press briefing that the Taiwan Strait is "an international waterway." He said the United States views "peace and stability in the Taiwan Strait" as "essential to the security and prosperity of the broader Indo-Pacific region."
Taiwan tightens security
Taiwan has also intensified self-defense preparations in the face of escalating military provocations from the CCP.
You Si-kun, chairman of Taiwan's Legislative Yuan, told the Taiwan Overseas Network earlier this month that Taiwan's supersonic cruise missiles are capable of hitting the Chinese capital Beijing and the Three Gorges Dam, which is the largest power station in the world.
Tsai presided over a military promotion ceremony on June 20, calling on newly promoted generals to boost Taiwan's combat readiness.
Wu told Newsmax in a June 15 interview, "The most important thing for us is that we have to be prepared, and we are trying to build up our defense capabilities to deal with a situation where China might launch a war against Taiwan.
"We believe in democracy. And we believe democracy will prevail and Taiwan will prevail," he said.
Zhong Yuan contributed to this article.